Dale and Gail are authors of 'A Collector's Guide to Anchor Hocking's Fire King Glassware'
---
Contact: Dale Kilgo Gail Wilkins

Address:
209 Main St, West
Hartselle, AL 35640
Phone: 256-773-0081
Blog
---
Dale Kilgo and Gail Wilkins, the owners of Hartselle Antique Mall, are the authors of "A Collector's Guide to Anchor Hocking's Fire King Glassware" which was the first book on the subject. The book is in the Smithsonian. They also wrote a Volume II. Both books are available at the Mall. (You might be able to talk them into autographing the book!)

They have had customers for their Fire King collections from all over the world: Germany, Japan, Sweden, etc. Some of their collections have been ordered and sold to the daughter of Martha Stewart.

They have been featured in two magazines: "American Country Collectible" and "Bon Appetit".

Hartselle Antique Mall does specialize in Fire King glassware, but in their 50+ booths, they also have Fenton and other Depression era glassware, Lee Middleton dolls, Longaberger baskets, heritage lace, nutcrackers, Jim Shore figurines, Barbies, glass bells, primitives, furniture and much more!

Hartselle Antique Mall has been in business for fifteen years.

Hours
10am-5pm Monday, Tuesday, Thursday, Friday and Saturday.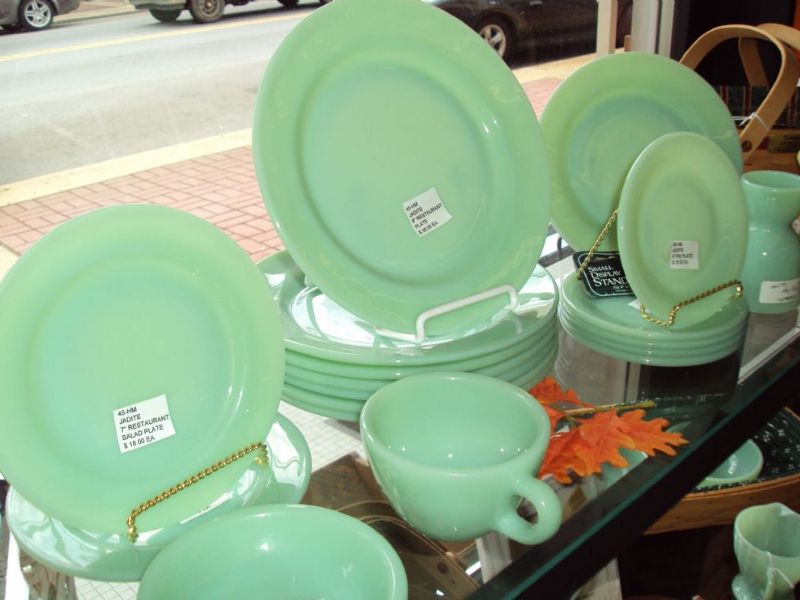 View Photos
MAP LOCATION
Latitude: 34.4153563 Longitude: -86.9458879